Important Information

OK, to the nuts and bolts of this page. Here I will attempt to supply all information needed if you are thinking of visiting New Zealand. Please remember that if there is anything that I have not added that you might want to know please do not hesitate to email me requesting that information and I will do my best to supply it.




Passports
All international visitors of any age are required to have a passport valid to at least 3 months after the date of departure from New Zealand.

Arrival Cards
All persons arriving in New Zealand must fill out the Arrival Card handed out in the plane. A combined Agriculture and Customs card must also be filled out.

Length of Stay
Most visitors will not require a visa to stay in New Zealand for 3 months (UK 6 months) when visiting for a vacation. If you are a genuine tourist this length of stay may be extended to one year. If the visitor is intending to work, study or seek medical treatment or when sponsored by a friend. relative or an organisation in New Zealand you might need a visa for entry.
For information on whether or not you might need a visa to enter New Zealand your travel agent, airline or the nearest New Zealand diplomatic post will be able to advise you of such.

Other Requirements
To be granted entry, visitors must hold fully-paid onward, or return tickets to a country which they have permission to enter and sufficient funds to maintain themselves during their stay in New Zealand (generally considered to be at least NZ$1000 per person per month).

Restrictions
Because agriculture and horticulture is vitally important to the New Zealand economy, animal products, fruit, plant material or foodstuffs that could contain plant or animal pests and diseases may not be brought into the country. Heavy fines are imposed on anyone caught bringing these items into the country, and it is suggested that visitors place any items, particularly fruit, in the bins provided before approaching the immigration area.

Duty Free Shopping
Visitors to New Zealand may purchase duty-free goods, which are not subject to local taxes, from airport duty free shops on arrival and departure. Duty-free stores in downtown Auckland, Wellington and Christchurch will deliver purchases to aircraft departure lounges.
Goods up to a total combined value of NZ$700 are free of duty and tax, but goods in excess of this may attract both.

Customs
After collecting your baggage and clearing Customs passport control, there will be no directions given to you to any particular exit. If you have any goods to declare, choose the Goods to Declare (RED) exit, subsequently if you have nothing to declare, choose the Nothing to Declare (GREEN) exit.

Apart from your personal effects, you are allowed, per person over the age of 17 years, the following free of duty and tax:

Cigarettes, Cigars, Tobacco
200 cigarettes or 250 gms of tobacco or 50 cigars, or a mixture of all three not weighing more than 250 gms

Alcohol (the visitor must be 18 years or over)
4.5 ltrs of wine and one 1125 ml bottle of spirits or liquer

Please be aware that any visitor caught using false receipts to evade full payment on goods over the value of NZ$700 will have to forfeit the goods and will incur a penalty payment.

Money

A Border Cash Report must be completed if you bring in NZ$10,000 or more (or foreign equivalent) in cash. Cash does not include travellers cheques, postal notes, bearer bonds or money orders.

Prohibited Items
FIREARMS and WEAPONS, unless a permit is obtained from the New Zealand Police
Certain drugs, eg diuretics, depressants, stimulants, heart drugs, tranquilisers, sleeping pills, unless they are covered by a doctor's prescription. It would be in your best interest to carry a letter from your physician stating that you require any drugs for any health/medical reasons.
ALL NARCOTICS
IVORY in any form, TORTOISE or TURTLE shell jewelry and ornaments, medicines using MUSK, RHINOCEROS or TIGER derivatives, carvings or anything made from WHALEBONE or bone from any other MARINE animals, CAT SKINS or COATS
Objectionable articles such as INDECENT VIDEOS, TAPES, FILMS and PUBLICATIONS

Consulates and Embassies
Most countries have an Embassy, High Commission or Consulate in New Zealand. These are mainly located in Wellington. The US Consulate in located in Auckland.

Medical Services
Medical services are not free in New Zealand and the visitor is advised to have a comprehensive travel insurance. Visitors are covered by the New Zealand Accident Compensation Scheme for any personal injury by accident only if the visitor is seen by a doctor in New Zealand. Under this Scheme some medical and hospital expenses will be covered, but loss of earnings outside of New Zealand will not be covered.

Departing
An airport departure fee of between NZ$20-25, depending on the airport, is required from all passengers over the age of 12 years.




&nbsp

&nbsp

&nbsp
&nbsp


&nbsp

&nbsp

&nbsp

&nbsp


&nbsp

&nbsp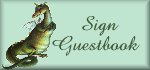 With any questions or comments
| | | |
| --- | --- | --- |
| | site designed and maintained by | |